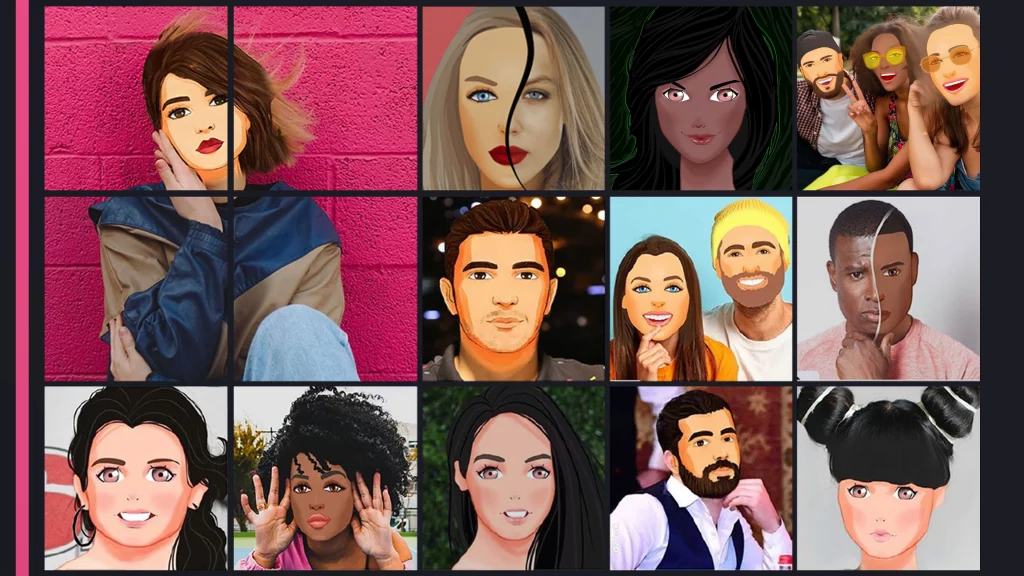 Dzook is an innovative online platform that leverages AI technology to transform photos into stylish, illustrated portraits and animated videos. It offers a unique way to create artistic versions of images and videos with just a single click. This platform is particularly adept at generating stunning and unique results in various art styles, such as anime, glam, arty, and too Me.
AI-Assisted Artwork Creation: Dzook uses advanced AI algorithms to convert images and videos into illustrated portraits and animations.
Variety of Art Styles: Users can choose from multiple art styles including anime, glam, and arty, offering a range of aesthetic options.
One-Click Transformation: The platform allows for quick and easy conversion of photos and videos into artworks with just one click.
Personalization: It's an excellent tool for creating personalized gifts, unique social media content, and even business assets.
Accessible Pricing: Dzook offers a freemium model, with paid plans starting from $9.99 per month, making it accessible for a wide range of users.