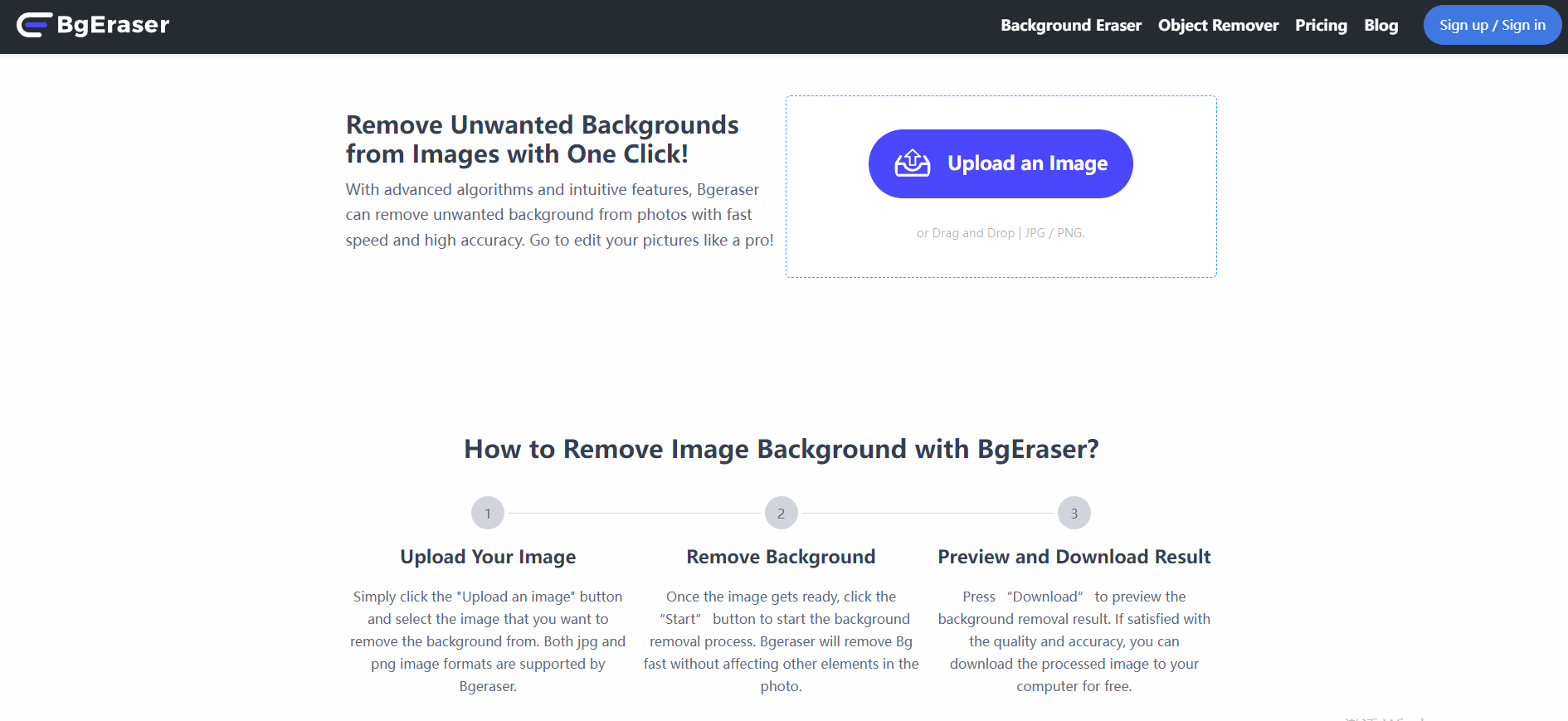 Bg Eraser is an online tool that leverages artificial intelligence to automatically remove backgrounds from images. It is designed to handle a variety of complex scenarios, such as intricate edges, portraits, products, and animals, with the aim of providing a clean and professional look to the images.
Automatic Background Removal: The tool removes image backgrounds 100% automatically, with no clicks required.
Batch Processing: Bg Eraser supports the batch processing of images, speeding up the workflow for users with multiple images.
User-Friendly Interface: It offers a simple and intuitive interface that is accessible to users of any skill level.
Web-Based: Being a web-based tool, it requires no software download or installation and can be accessed through a browser.
Cost-Effective: Bg Eraser provides a freemium model with limited features, making it a cost-effective solution for users.
Support for Various Formats: The tool supports popular image formats like JPG and PNG.