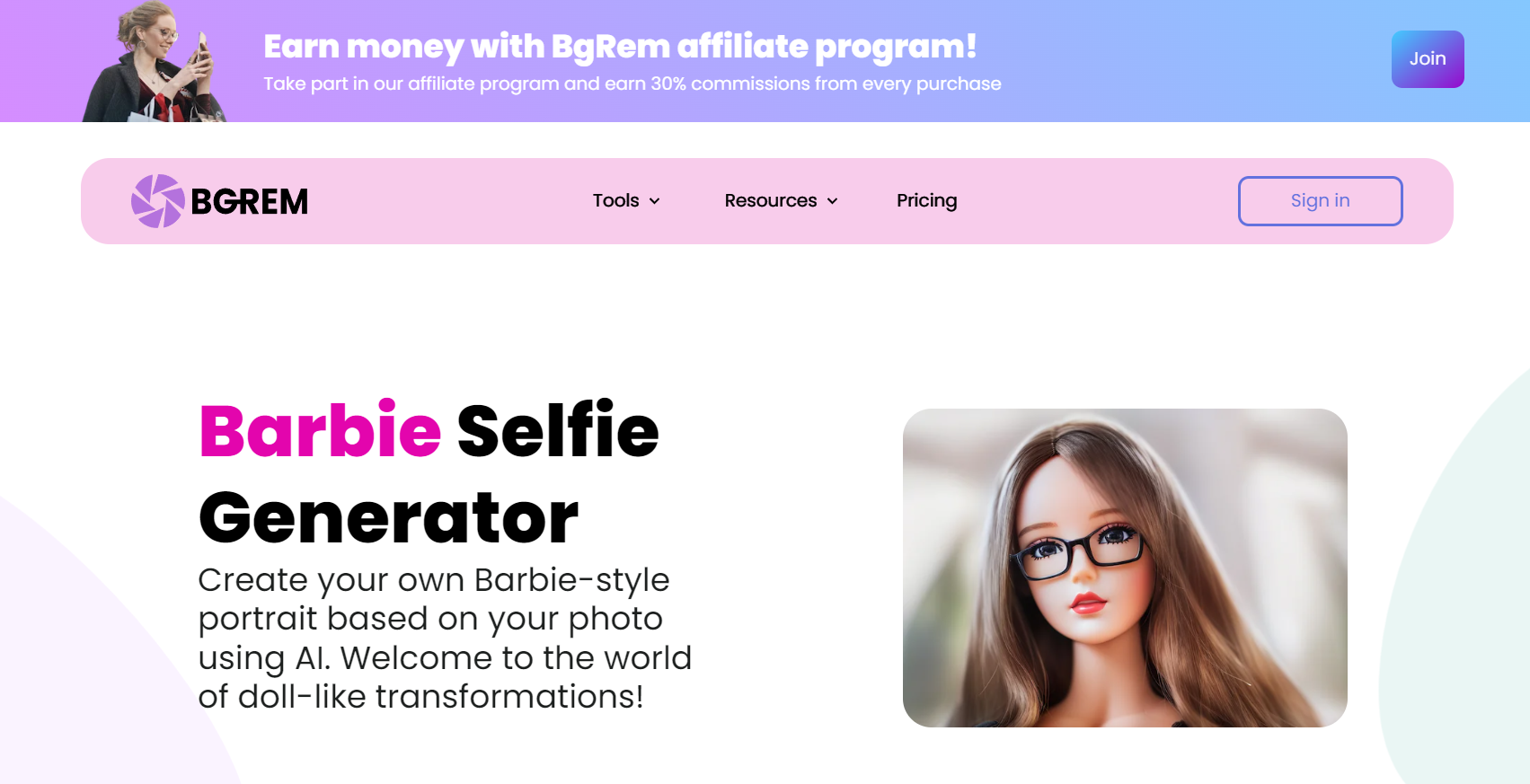 What is Barbie Selfie Generator?
The Barbie Selfie Generator is a cutting-edge digital tool designed to transform your ordinary selfies into charming Barbie-inspired portraits. This innovative application harnesses the power of AI technology to reimagine your photos with the iconic Barbie aesthetic. Whether you're a lifelong fan of Barbie or a digital artist looking to explore new frontiers, the Barbie Selfie Generator offers a unique platform to create, play, and share your doll-like avatars. It's not just a photo filter; it's a creative journey back to the cherished memories of childhood, blending nostalgia with modern technology.
Barbie Selfie Generator Details
Key Features of Barbie Selfie Generator
AI-Powered Transformation: Utilize advanced artificial intelligence to analyze and convert your selfies into Barbie-esque masterpieces.
Customization Galore: Choose from a variety of hairstyles, outfits, and accessories to perfectly capture the Barbie look you desire.
High-Resolution Output: Enjoy crystal-clear image quality that ensures your Barbie selfies are ready for sharing on any platform.
User-Friendly Interface: Navigate the generator with ease, thanks to an intuitive design that makes dolling up your selfies a breeze.
Instant Sharing Capabilities: Seamlessly share your Barbie selfies across social media channels with built-in sharing options.
Regular Updates: Benefit from continuous updates that introduce new features, styles, and improvements to enhance your selfie experience.
Share Barbie Selfie Generator