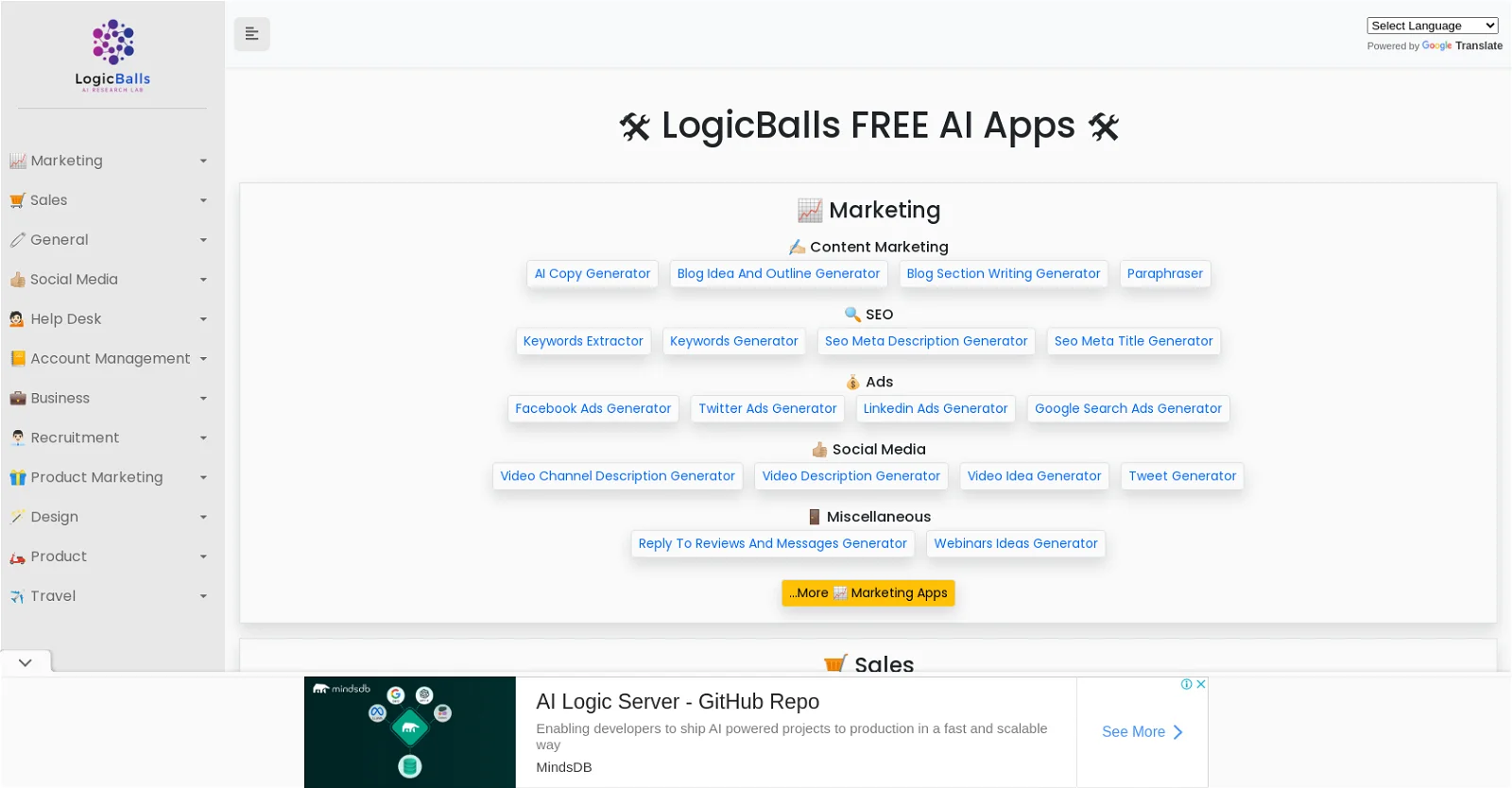 LogicBalls is a platform offering over 150 AI-powered applications and tools designed to assist in various aspects of content creation and business processes. It's particularly beneficial for startups, small businesses, creators, and marketing agencies. The platform emphasizes its utility in enhancing productivity, lead generation, and cost-efficiency in content creation and marketing strategies.
Diverse AI Applications: LogicBalls provides a wide range of AI apps, including tools for writing, marketing, social media, SEO, and more. This includes specific tools like Song Lyrics Generator, Paraphrasing Tool, Facebook Ads Generator, and SEO Meta Title Generator.
Enhanced Productivity: The AI writing assistance from LogicBalls helps eliminate the time-consuming aspect of content creation, allowing users to focus more on strategic tasks.
Effective Lead Generation: The AI's capability in creating engaging content helps in attracting potential customers, crucial for effective marketing strategies.
Cost-Efficiency: The automated writing assistant speeds up the content generation process, leading to significant cost savings and more efficient business processes.
Free Access: LogicBalls offers a range of free AI tools, making it accessible without financial barriers.