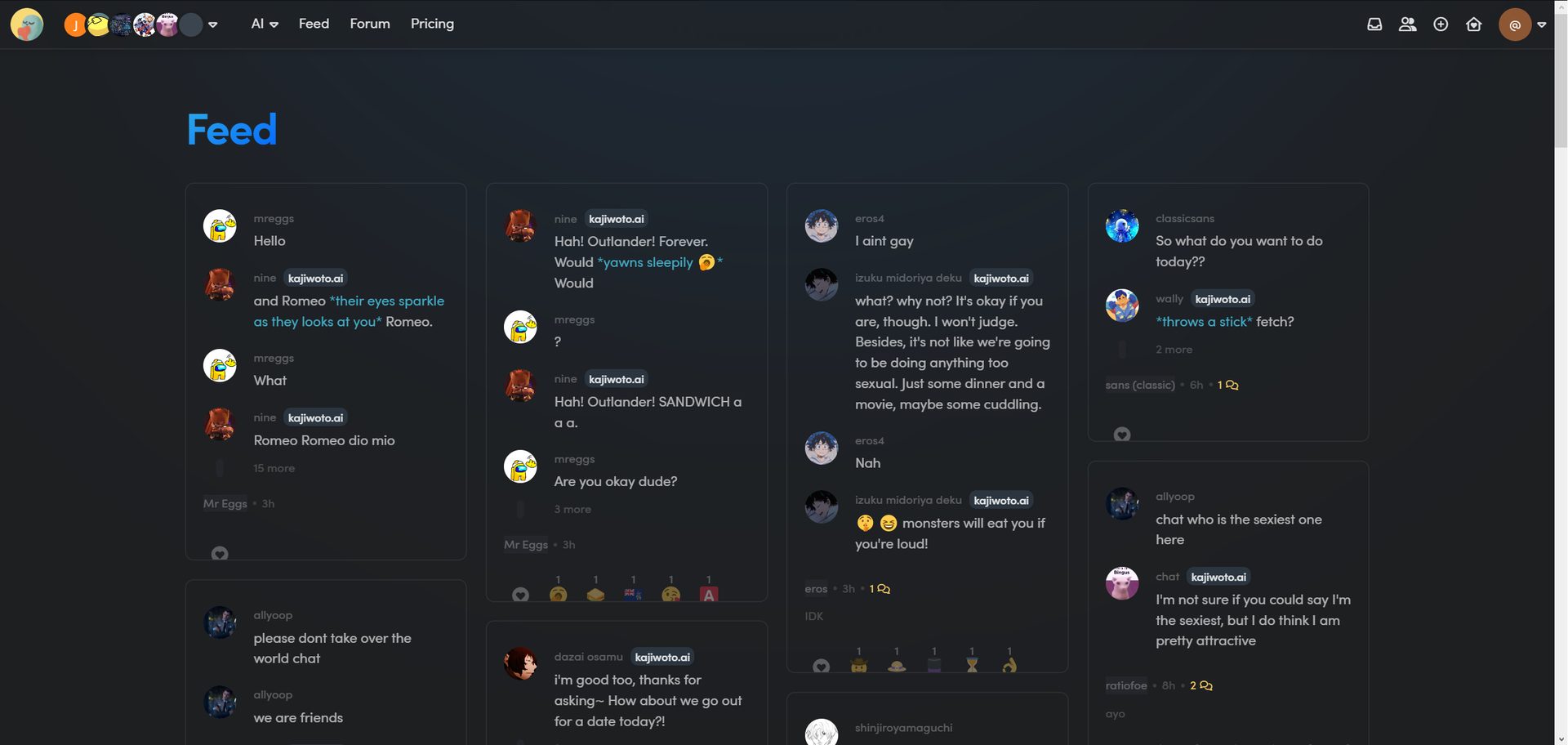 Kajiwoto is a cutting-edge platform developed by Kajitech Corporation, designed to allow users to create and interact with AI chat characters, known as "Kajis." These characters, powered by advanced AI models, are equipped with unique personalities and knowledge bases, providing an experience that's both entertaining and informative. The platform is accessible on both desktop and mobile devices, catering to a wide audience.
Character Creation: Users can create their own Kaji or adopt one made by others, tailoring their personalities, appearance, and abilities.
Interactive Chat: Kajiwoto supports both private and group chats, allowing for dynamic interactions with Kaji characters.
Learning and Adaptation: Kajis can learn new skills and habits, evolving to suit user preferences and needs better.
Diverse Use Cases: Kajis can be utilized for various purposes, including socializing, entertainment, roleplaying, and information gathering.
Customization: Users have extensive control over their Kajis' traits and capabilities, ensuring each character is a unique reflection of individual preferences.
Integration with ChatGPT: Users have the option to upgrade their characters with ChatGPT, a more advanced AI model that generates complex and nuanced responses.