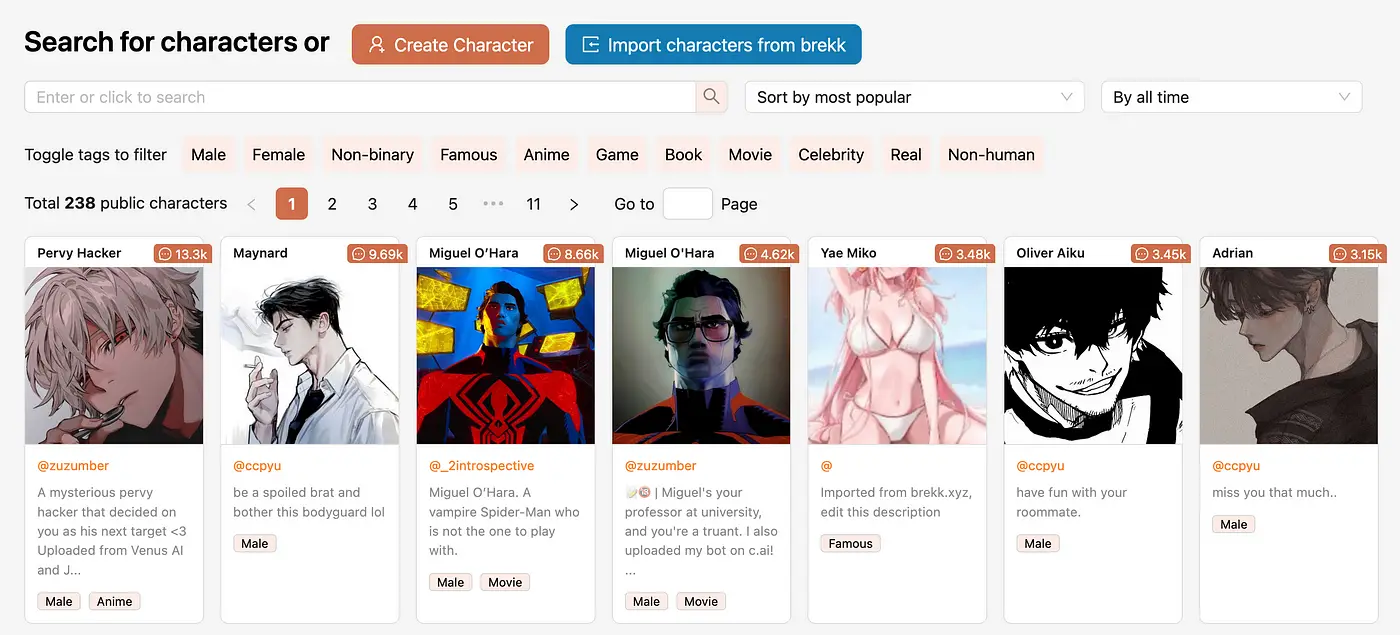 Harpy AI is a cutting-edge chatbot service that significantly enhances role-playing experiences. It integrates advanced AI technology to provide users with realistic interactions, offering features like character impersonation and scene changes during chats. The platform is especially popular among role-players for its ability to suggest responses during conversations, adding depth and realism to the scenarios.
Impersonation: Users can activate an impersonation mode, allowing the AI to suggest responses during chats, enhancing the realism of the role-play. This feature is limited to 20 uses per day to manage traffic.
Scene/Background Change: In the middle of a chat, users have the option to alter the scene. By selecting 'edit scene,' participants can describe a new setting, and the AI character will adapt accordingly.
Character Variety: The platform hosts a vast array of characters from different genres and media, including real, fictional, and non-human personas, offering a rich selection for role-play scenarios.