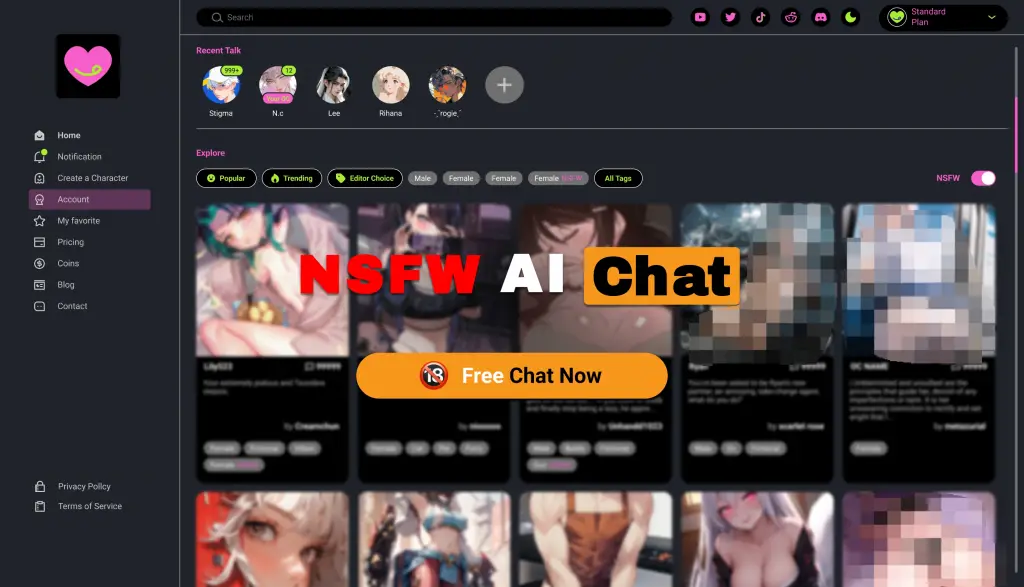 Crushon AI is an NSFW AI chatbot, and it's a new generation AI girlfriend application. You can chat with publicly available characters on the Crushon website, or you can create your own characters with both SFW and NSFW modes. Crushon AI offers 50 free message credits, which is sufficient for users to experience this exciting virtual companion platform.
Price: Free or $4.99/mo
Tag:AI Girlfriend Simulator,NSFW AI Generator,Sex Chatbot
Developer(s): Crushon AI
Release time: 2023
Key Features of Crushon AI
NSFW Chat Services: You can engage in conversations with publicly available characters without content filtering, allowing you to discuss any topic with these characters.
Create Personalized Characters: You can create your own unique character on Crushon, defining various attributes such as character images and personalities, making them exclusively yours.
Free Trial: Crushon AI allows users to enjoy 50 message credits for free, which, based on actual testing, can provide over 30 minutes of chat time, giving you a chance to explore the product.
Earn Points by Sharing: Crushon AI offers a series of tasks to earn points, such as sharing the website with friends, daily check-ins, and more. These points can be exchanged for free chat services.