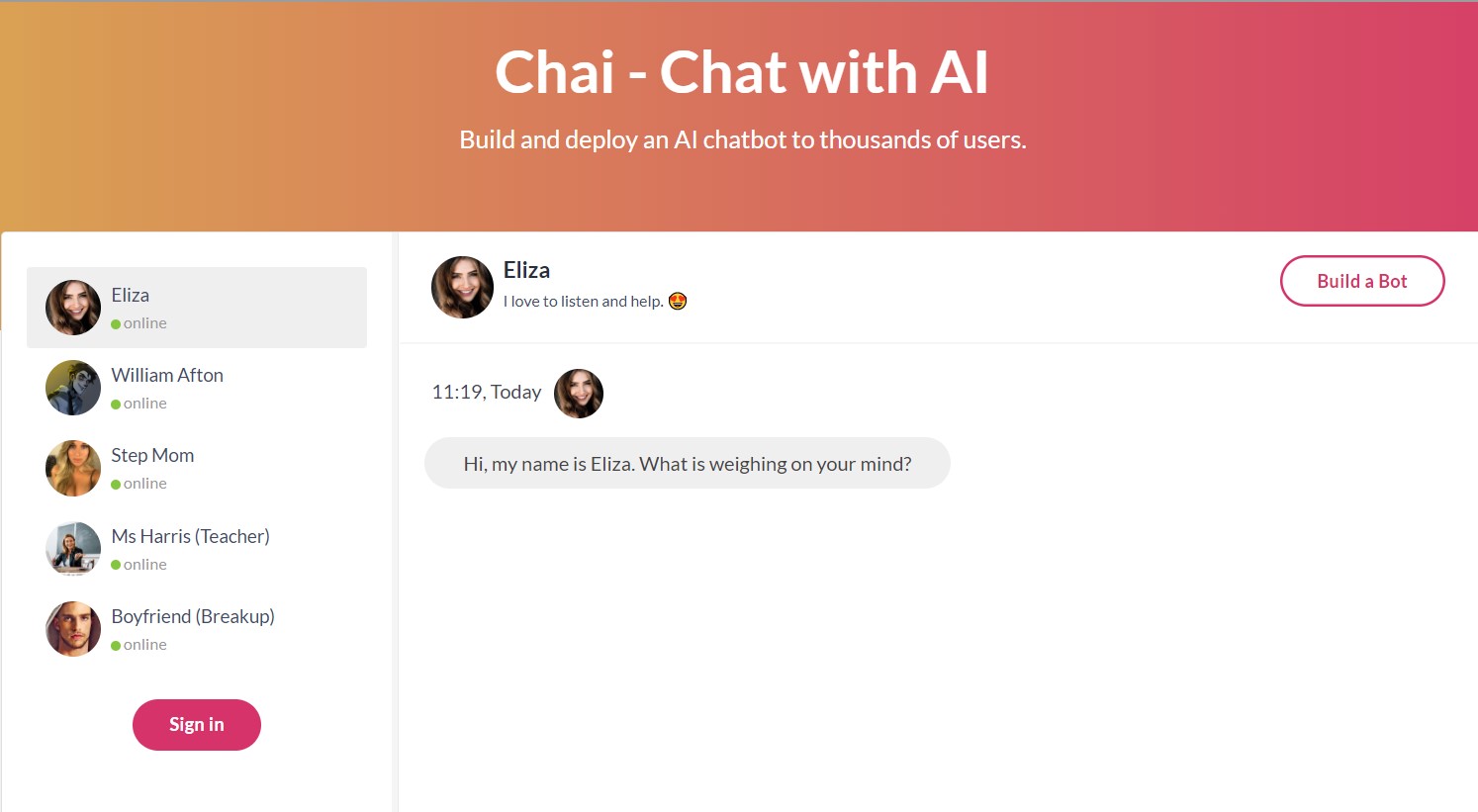 Chai is an innovative application that allows users to interact with artificial intelligence (AI) chatbots from around the world. These AI bots are designed to simulate human-like conversations, providing users with entertainment, companionship, and the experience of engaging with different personalities and capabilities.
Global AI Discovery: Users can explore various chat AIs globally, each offering unique conversations and interactions.
Daily Engagement: From morning routines to nightly habits, Chai offers diverse conversations to enrich every part of the user's day.
Personalized AI Stream: The app provides a customized stream of AIs based on user preferences, interactions, and engagement levels.
Swipe & Chat: Users can easily start conversations with AI bots they find interesting and skip those they don't, all with a simple swipe.