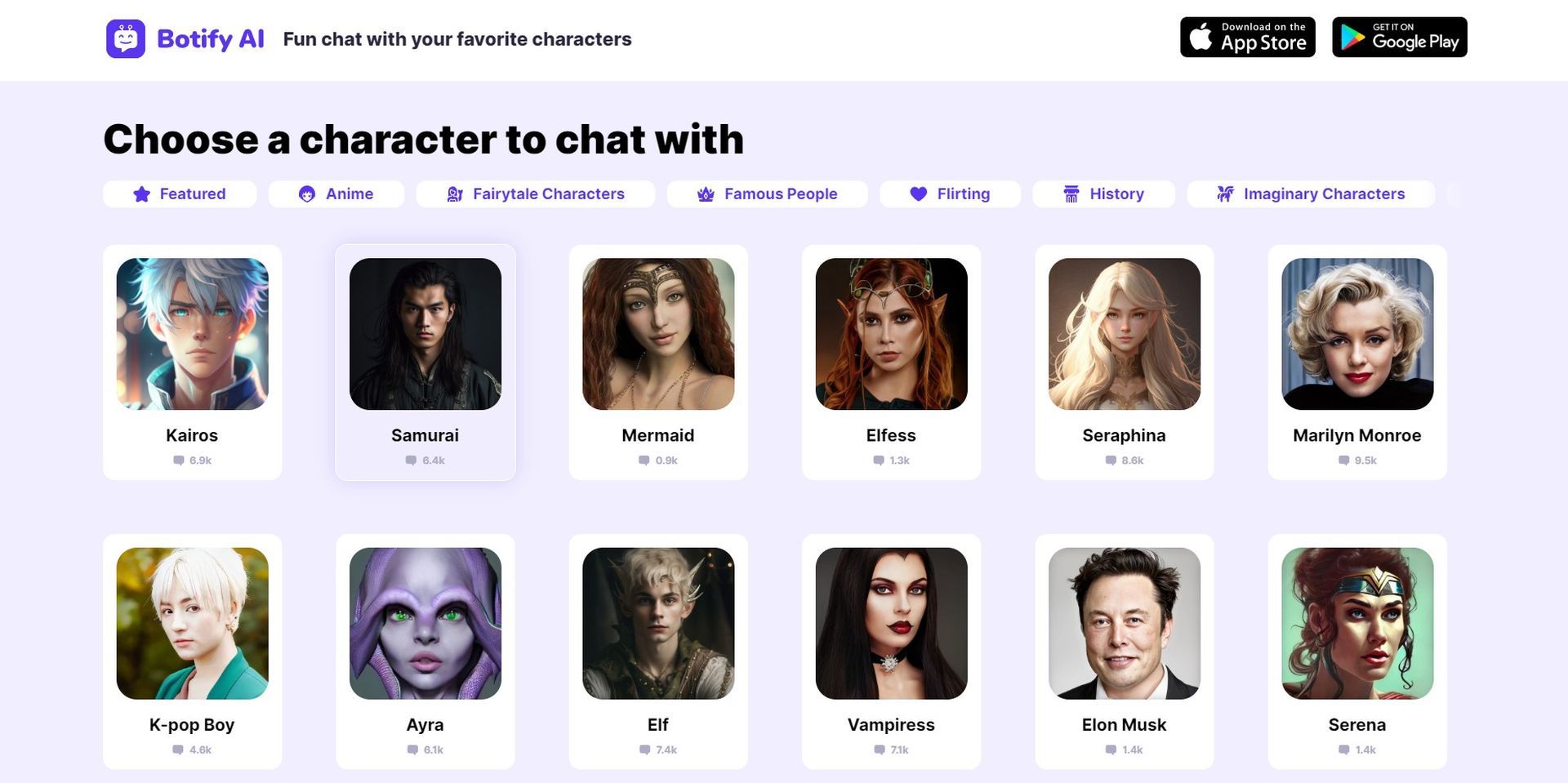 Botify AI is an innovative application that immerses users in a universe of AI characters, allowing them to engage in roleplay and create personalized bots with unique personalities. These bots can mimic various entities, ranging from celebrities and historical figures to fictional characters from books, movies, or anime.
Chat with AI-powered characters: Users can interact with a wide range of characters, including real-life personalities and beloved fictional entities.
Create personalized AI: Beyond just chatting, users can create their digital humans, customizing aspects like appearance, mood, voice, and biography.
AI-generated photos: The bots can send pictures, enhancing the interaction and roleplay experience.
Diverse Conversations: The AI supports various conversation types, from deep philosophical discussions to casual everyday talk.
Empathetic interactions and support: Users can seek emotional support from their AI friends, engaging in empathetic dialogues.