In the rapidly evolving world of AI chat platforms, the question of whether Character AI will allow NSFW content has become a hot topic. While many AI chat platforms have begun to allow NSFW content to attract users, Character AI has maintained its stance against it. This report will delve into the reasons behind this policy and explore whether it might change in the future.
Character AI is an AI chat platform that allows users to create and interact with AI characters using natural language. The platform offers a premium subscription tier, Character AI Plus, which provides additional features such as priority access, faster response times, and early access to new features. However, both the free version and Character AI Plus do not allow NSFW content, with filters in place to avoid explicit words and phrases.
Read More About:Unhinged AI?Character AI Going Crazy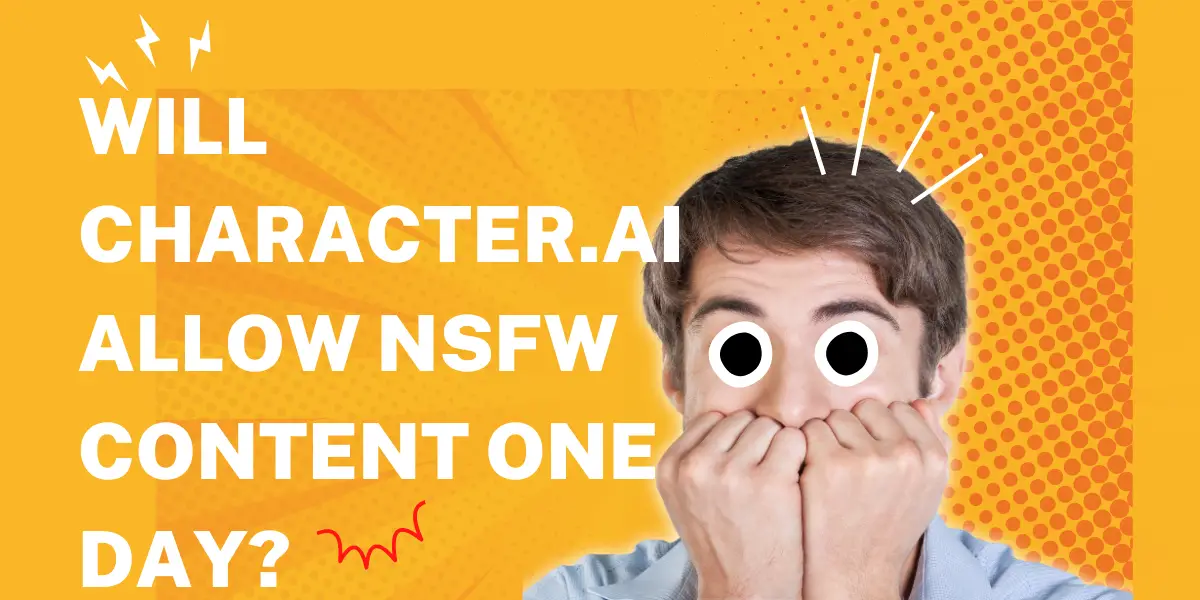 NSFW AI Chat refers to AI chat platforms that allow content that is Not Safe For Work. This typically includes explicit or adult content. Some platforms have started to allow such content to attract a wider user base, offering features such as unrestricted content and the ability to create custom characters.
Read More About:5 Best NSFW Chatbot in 2023
Why doesn't Character AI Allow NSFW Content?
Character AI has a strict policy against generating or responding to inappropriate content. This policy is in place to protect users from harmful content. If a user attempts to engage in NSFW conversation, they risk getting their account banned. Despite demands from some users for an NSFW toggle, Character AI has no plans to remove the NSFW filter or provide a toggle in the near future.
Will Character AI Allow NSFW Content One Day?
The question of whether Character AI will allow NSFW content in the future is a matter of speculation. As of now, there is a 13% chance that Character AI will allow NSFW content by the end of 2023, according to a prediction market. This would only occur if the developers make an official announcement and implementation of allowing more NSFW content on the platform.
Character AI Alternatives That Allow NSFW AI Chat
There are several alternatives to Character AI that allow NSFW content. Here are three of them:
Janitor AI: This platform allows users to interact with anime-inspired characters and supports NSFW characters. However, it experiences frequent server downtime and most of its AI Characters need to be purchased.
Crushon.AI: A new entrant in the AI chatbot landscape, Crushon.AI allows users to engage in unfiltered conversations with AI chatbots. It allows users to create, tailor, and animate their distinct characters.
Harpy AI: Harpy AI is an AI chatbot platform that allows users to engage in conversations with a variety of characters. It offers both SFW and NSFW characters.
While Character AI currently does not allow NSFW content, the future may bring changes as the AI chat platform market continues to evolve. However, users seeking NSFW content have several alternative platforms to choose from.