Undress AI is an artificial intelligence-powered program designed to remove clothes from images of people, generating a new version of the image where the clothes are absent. The technology is based on deep learning algorithms, specifically the DeepNude algorithm. This type of technology has sparked significant controversy due to the ethical concerns it raises, especially regarding privacy, consent, and potential misuse.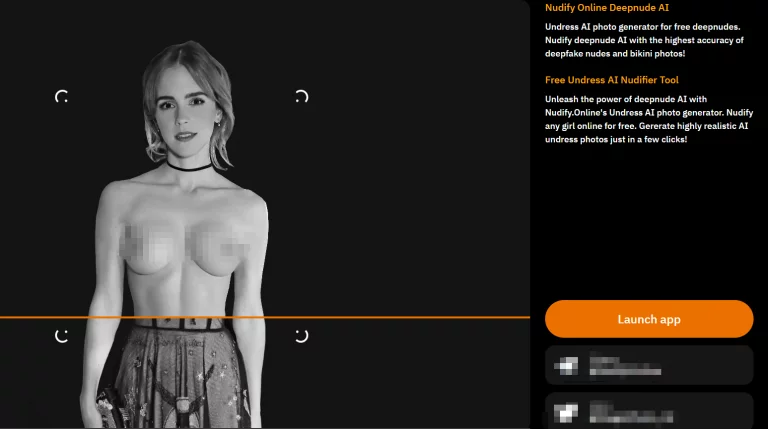 Key Features of Undress AI
Deep Learning Algorithm: Undress AI employs a deep learning algorithm trained on a vast dataset of images. This algorithm identifies patterns and features associated with clothing and then uses this knowledge to generate an image of the person without the clothes.

User-Friendly Interface: Users can access the Undress AI web app, upload an image of a person wearing clothes, and the app will then generate a manipulated image of the same person without clothes.

Availability: The official website, undress.app, offers a free service where users can select age, body type, and quality to get results in seconds. However, they emphasize that they do not save any data and that the individual producing the images holds sole responsibility.
Undress AI operates on a credit-based system, offering different tiers of subscription plans, each providing varying levels of access, quality, and additional features. Here's a breakdown of their pricing structure, designed to cater to a wide range of users:
Free Trial: For those curious souls who just want a glimpse of the platform's capabilities, Undress AI offers a free version. This option allows limited access with medium quality results, giving you a taste of the app's potential without financial commitment. However, the functionalities are quite restricted, nudging users towards their paid subscriptions.

Basic Plan ($5.49/month): This is the entry-level paid subscription. Users get 15 credits per month, medium quality results, access to body type traits for more accurate renderings, and a faster queue. It's designed for casual users who are looking for a bit more customization and quality in their outputs.

Standard Plan ($16.99/month): A significant step up from the Basic tier, the Standard plan offers 90 credits, excellent quality images, faster generation times, and no waiting in queues. This plan appeals to regular users who desire higher quality and more frequent use.

Pro Plan ($37.99/month, discounted from $90): Tailored for the power user, the Pro subscription provides 600 credits, the highest quality results, complete with body type and age trait access, no watermarks, and priority processing with no queues. This is suitable for users who are heavily invested in using the app's full range of features and highest quality outputs.
Visit Undress AI: Open your web browser and enter Undress.app into the search bar to visit the official website. Ensure you have a stable internet connection. The platform can be accessed from desktops, laptops, or smartphones, and features a user-friendly interface for uploading images.

Join the Undress AI Discord Server: Click "Launch App" on the website and choose to join the Undress AI Discord server. If you have a Discord account, log in; otherwise, create a new one to join the server and access community support and the Undress AI tool.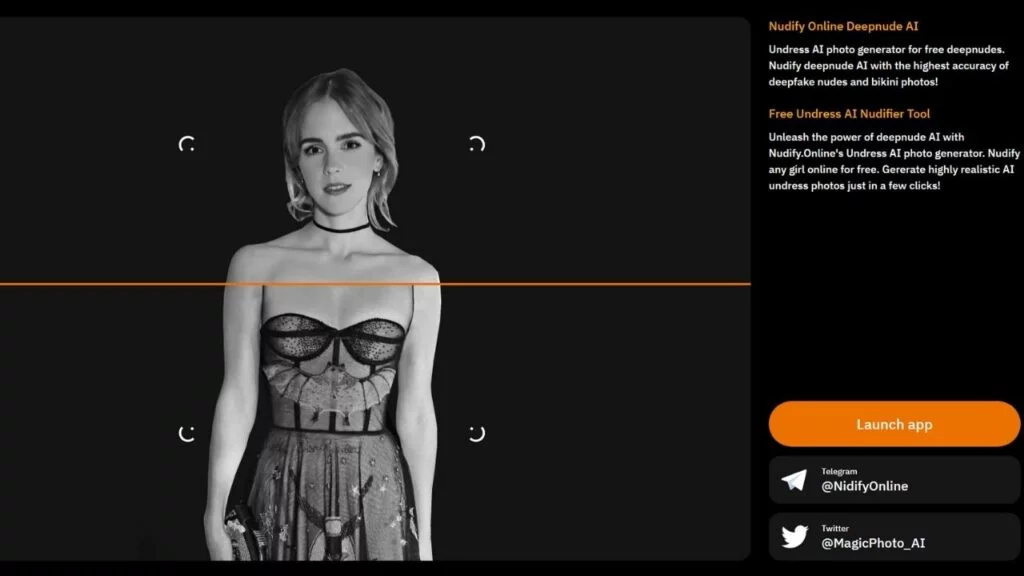 Upload and Set Parameters: Upload the image you wish to edit using the "Upload" button and ensure it's in a standard format like JPEG or PNG. Set the tool's parameters, including the nudity level slider according to your preference, from fully clothed to completely undressed.
Download Your Image: After adjusting the settings, click "Process." The tool will manipulate the image as per the set parameters. Once processing is complete, you can review and download the edited image in the same format it was uploaded​​.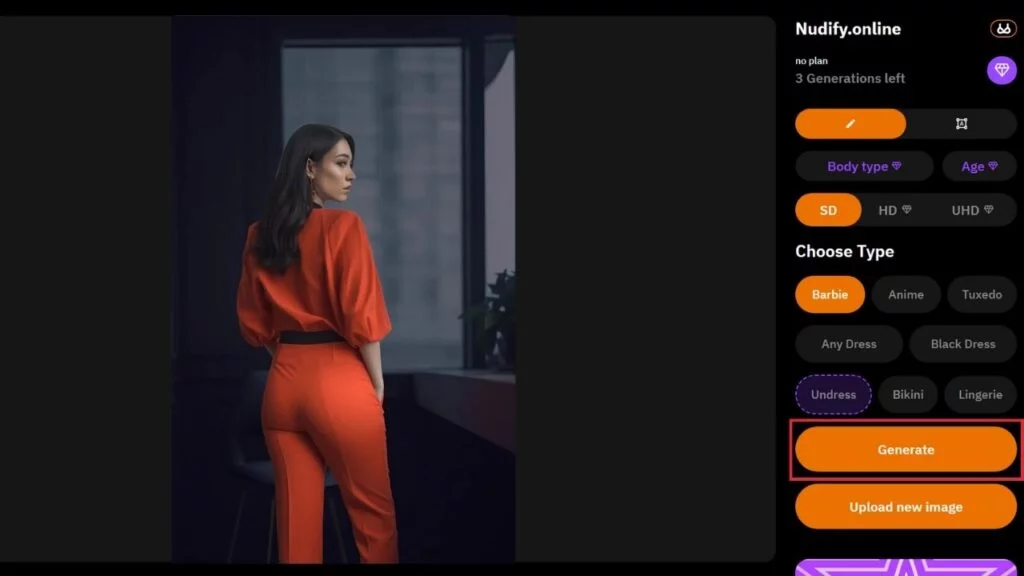 Undress AI VS Other AI Undress Tools
In the rapidly evolving world of AI, several platforms have emerged that offer unique capabilities in the NSFW domain. While Undress AI has made a significant mark, there are other noteworthy contenders in the market. Here's a closer look at three of them:
1. SoulGen: The Anime Art Maestro
SoulGen
stands out as a platform dedicated to generating high-quality anime art. It's not just about NSFW content; it's about bringing the vibrant world of anime to life. Whether you're an artist seeking inspiration or an anime aficionado, SoulGen promises to deliver.
2. Nudify Online: The Deepnude Specialist
Nudify Online
is a platform that specializes in transforming regular photos into NSFW content. It's a tool that uses AI to generate images of individuals without clothes. The platform is known for its high accuracy in producing deepfake nudes and bikini photos. Its user-friendly interface, built on Telegram, ensures that users can easily generate images by chatting with the Nudify Telegram bot.
3. PornSword: The Versatile AI Imagery Tool
Pornsword.io
offers a unique blend of features. It's not just about NSFW content; it's a comprehensive AI-generated waifu platform. With its "Edit Mode," users can upload and edit any photo, choosing between anime or real styles. The platform boasts of epic image quality and introduces new characters weekly. Moreover, it collaborates with talented animators like Mr. Orzo to bring animated characters to life.
Undress AI, marketed as the "first deepnude app," is a platform that promises to transform any photo by virtually removing clothes, revealing what's underneath. With a user-friendly interface, the app claims to serve over 100,000 users daily. The technology behind it is intriguing; it's trained on thousands of photos to render as accurately as possible what a person might look like without clothes.
The platform offers various subscription levels, each with its own set of features and quality levels. One commendable aspect is its commitment to user privacy, ensuring no data retention and complete confidentiality. However, the very nature of the app raises ethical concerns. While it's technologically impressive, the potential misuse of such an application is undeniable. Users should approach with caution and ensure they have the right permissions before using any photo.