In the version update of ChatGPT on May 3, 2023, OpenAI announced that it will launch the ChatGPT Business version.
OpenAI have already release ChatGPT Enterprise on August 28, 2023.
What is ChatGPT Business?
ChatGPT Business is a commercial ChatGPT developed for professionals who need more control over their data as well as businesses looking to manage their end users.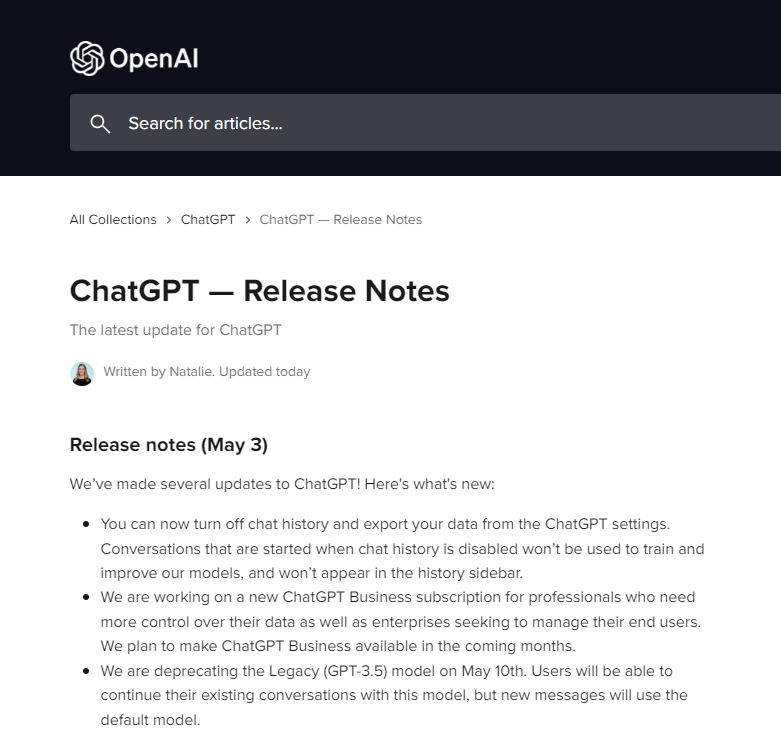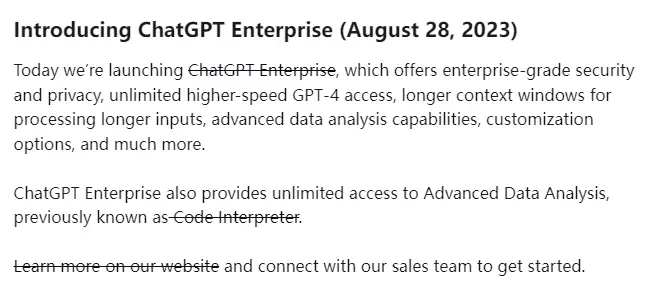 ChatGPT Business Functions
Enterprise-grade security and privacy
Unlimited higher-speed GPT-4 access
Longer context windows for processing longer inputs
Advanced data analysis capabilities
Customization options, and much more.
How to Use ChatGPT Business?
Unlike other ChatGPT functions, you cannot use ChatGPT Bussiness by directly Chat GPT login.Users should contact with OpenAI to get the access to use ChatGPT Bussiness.
There is still no news about ChatGPT Business Pricing yet, and according to OpenAI insiders, its price is "maybe 10 times the price for ordinary users." 
We will continue to pay attention to more OpenAI updates.